This past weekend Colorado experienced a historic blizzard. Over 25 inches of snow was dropped on Denver in just one day! Recently, U.S. News ranked Boulder, Denver, Colorado Springs, and Fort Collins in the Top 5 Best Place to Live. Colorado is truly just as beautiful as it is crazy. You now may be asking yourself, "what makes Colorado so great?" The answer, well, you will have to come see to find out! To truly convince you that Colorado is the best place to live, we have drafted up the ultimate CO bucket list! There are about a million reasons why we love living in Colorado, so here are the top 10 items to add to your Colorado bucket list!
The beautiful Rocky Mountains (pictured above) are the crown jewels of Colorado. Yes, that is what our view looks like basically all of the time. One of Colorado's biggest claims to fame — literally — is its 58 fourteeners (peaks exceeding 14,000 feet). This is the most of any state in the U.S. Check out 6 of the most famous peaks, here! 
The outdoor amphitheaters in Colorado attract music lovers from far and wide during the summer, and for good reason! Fiddler's Green Amphitheater is the largest in the Denver metro area. Our most notorious concert spot is Red Rocks Amphitheater. It is one of the most rad concert venues in the world! We are not sure if we can claim that factually, but it is definitely a widely held belief. 
Experience a zoo like no other, on a mountainside overlooking Colorado Springs. There are more than 30 species of endangered animals at the Cheyenne Mountain Zoo. You will get the chance to interact with giraffes and hand-feed them. There is even a Mountaineer Sky Ride with panoramic views of Colorado Springs! It is ranked as one of the top zoos in the country by USAToday 10Best and Trip Advisor. 

A sandbox of epic proportions, the entire dune field encompasses 30 square miles and has the tallest dunes in North America! Sled down the sand, stargaze, picnic, hike, and camp! The Great Sand Dunes National Park and Preserve is located in southern Colorado. 
Colorado's mountains have plenty of activities to get your heart racing, but they're also perfect for kicking back. Dip into our many hot springs, where you can soothe sore muscles after a long day of hiking or skiing. Many also offer water slides and kid-friendly amenities.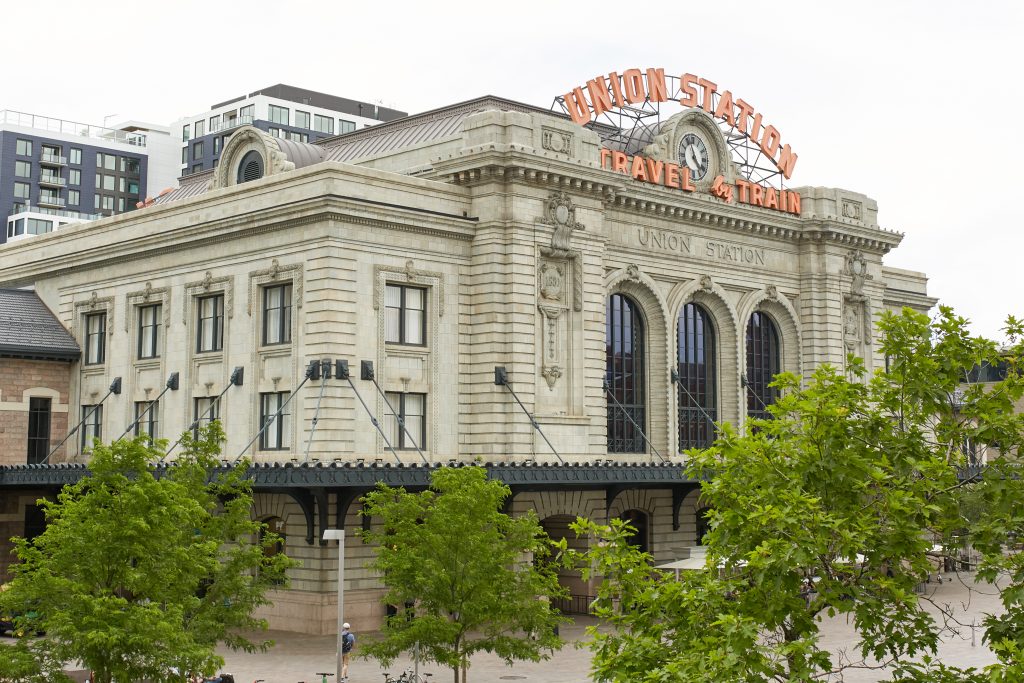 Union Station is a 100-year-old historic landmark in the heart of downtown Denver. It boasts an array of Denver's top restaurants, bars, and shops. Every detail of the stunning Great Hall space pays homage to a pioneer spirit while embracing a truly modern sensibility. Denver's Union Station is a historic feature you will not want to miss! 
Colorado is home to more than 400 established breweries. Coloradans didn't invent the concept of a craft brewery, but they do get credit for perfecting the art of craft beer. Home to such notable breweries as New Belgium Brewing Company, Odell Brewing Co., Great Divide Brewing, Left Hand Brewing, and many others, the state is a beer-lover's dream destination.
The legendary Stanley Hotel is famous for its charm and history, located in beautiful Estes Park, CO. This hotel was the setting and inspiration for Stephen King's The Shining. It is as luxurious as it is hunted. 
The Royal Gorge is one of the most popular attractions in Colorado, inviting everyone from road-tripping families to thrill-seeking adventurers to explore this beautiful area's canyon, train, rafting, zip lines, and other amusements. The 1,200-foot deep gorge is 10 miles long and was carved over millions of years by the Arkansas River, which still flows through its depths and welcomes whitewater rafters. The Royal Gorge Bridge spans the gorge and is one of the world's highest suspension bridges.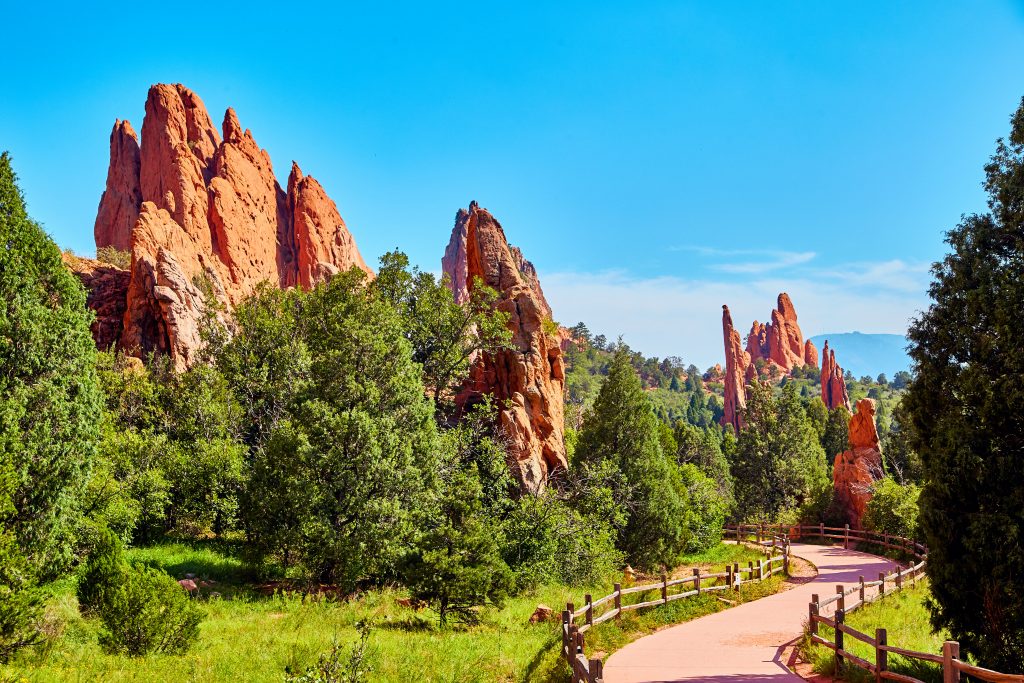 The Garden of the Gods is one of the most photographed places in Colorado. The public park dazzles hikers, bikers, photographers, horseback riders, picnickers, wildlife watchers, scenic drivers, and others with its spectacular red-rock formations and views of Pikes Peak. 
Do you live in Colorado? Did we miss anything in our ultimate Colorado bucket list that you would like to highlight? Contact us!
Interested in moving? Contact a Shorewood agent today for active listings in Colorado!